Halong Excursions
In this 9 Day trip you'll visit this Wonder of the World - Angkor Temples and The World Heritage Site of Halong Bay plus trekking to the hill tribe villages in Sapa, Vietnam...This tour combines the highlights of Cambodia and Vietnam on a trip that takes you from South to North. Start with a visit to the ancient Angkor temples and explore the legendary Angkor Wat. Then travel to North Vietnam to discover the colorful cultures of the hill tribe peoples and sail through the mystical Halong Bay. This private trip could start from Siem Reap and end in Hanoi or vice versa...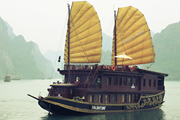 Hanoi, Halong Bay Visit Hanoi – the elegant Capital City of Vietnam and Explore one of Vietnam's top attractions – Halong Bay, which translates as 'where the dragon descends into the sea'. You will experience the unforgettable view of blue water intermingled with over two thousand limestone islets…
4 Days & 3 Nights - Airport pick up Included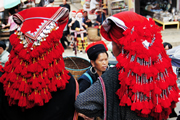 Discover North Vietnam's cultural diversity and breathtaking scenery. From Hanoi's colonial charm to Sapa's the mist-entwined mountains and finally the turquoise, island dotted, Halong Bay. This tour includes all of North Vietnam's key sites.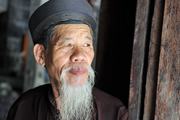 The 4 day journey offer you the greatest images of North Vietnam in brief way. The trip is design for those who are short o¬n time but still want to maximize the highlights of North Vietnam.